Rookie Live Teams
Rookie Live Gold
Coaches: Luke Breytenbach & Mackenzie Johnston Jobson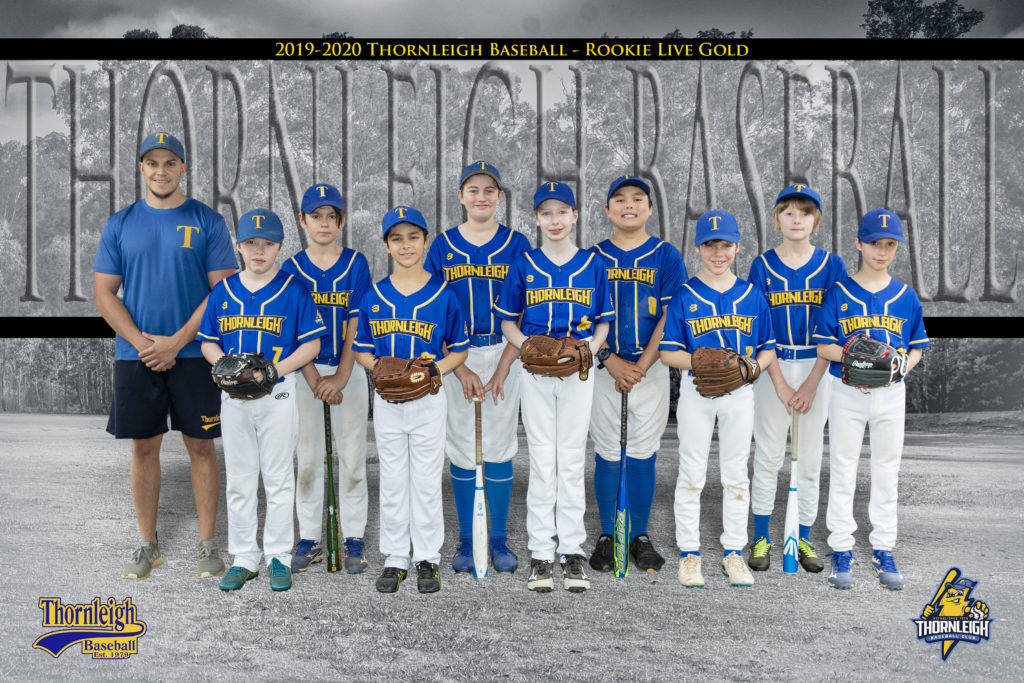 Coaches Report – Rookie Live Gold – Luke Breytenbach
I had the pleasure of coaching Rookie Live Gold this year as well as training together as a squad with the rookie live blue team. Safe to say what a season for both teams! We had a fantastic bunch of kids who were not only super eager but took A LOT of constructive criticism from myself and the other coaches. Before I give a quick a update I'd like to thank all of the coaches involved. Gary from the Rookie Live Blue team, Mack who helped me with coaching and drove me to all the boomers game. I'd also like to extend a thank you to Rob, Jake and Ash who were at a number of our training's helping out when they could. They had their own teams they were coaching on different nights, but I guess it's a testament to their attitude and what the club is about!
To the season recap. Where do I begin. Tough start. I think we maybe won 1 out of the first 6 games but the kids didn't seem to be too phased. Not that they didn't care, there was some visible disappointment, but they continued to try hard and never put their heads down. I think as the season progressed, I saw more and more passion and drive, and by that I mean way more helmet and glove abuse. Now whilst I don't condone that, its good to see that some of these kids already have that drive to "be better" as Ash would say. Fast forward to the end of the season, my poor understanding of how the table worked, we took a team of 7 kids into the final game. Every single one of them asking if we could make the finals with my response being "are you kidding I think we won 3 games, just go out there and have fun this is your last game". Sounds a bit liking a losing attitude looking back at it but boy I wish I told them that every game. We played our best game of baseball that day hands down. Everyone was engaged from the get-go and we ended up smashing the boomers for one final win for the season. To summarise the next bit of heartache really briefly, we were then told we somehow made the finals to which I was not only surprised but incredibly proud. 48 hours after breaking the news to the team I was then told that there was a scoring error from earlier in the season and that Rookie Live Blue were in the finals and not us! Now I wasn't upset as the other Thornleigh team had made the finals, but I'd be lying if myself and the kids weren't a tad disappointed!
To the team! Cracking season boys and girls. Thanks for showing interest and taking what I had to say on board. You should all be incredibly proud of what you achieved and how much you developed as players over the course of the season! Hope to see you all back playing next year! To the parents thanks for bringing the kids and supporting me where you could. Special mention to our umpire and scorer virtually every week, the Cunningham's, and to Monica our manager and Alistair our "assistant assistant coach" and head base coach. You made myself and Mack's job a hell of a lot easier and more enjoyable every week.
Awards time, I guess. I'll keep this brief. I really wish I could give out at least 5 awards because there was a number of kids I thought deserved some kind of recognition for their efforts, none the less let's proceed.
THE BATTING AWARD – this was really a no brainer I think the first half of the season this kid averaged a home run every 2nd at bat. I literally did not have to tell him anything other than be patient and hit the one you like. Well he did that just about every single at bat of the season. Finn Tomlinson – Ho. I'd also like to add (hope I haven't got my facts wrong here) that this was his first season of baseball!
COACHES AWARD – This kid not only showed a lot of poise and an incredible level of drive but he performed week in and week out for us. His attitude towards the game is unreal for this age and he looks like he has a lot of good years ahead for him! I saw a lot of myself in him to be honest. Throwing equipment not speaking to anyone when he thought he was playing badly. Oh again don't condone that. He pretty much rotated between 1st base and pitcher for us and did a fantastic job at both. He improved drastically as a first baseman over the year and only took the entire season to show us in the final game that he had been holding back on his pitching the entire season. Not only did he throw absolute gas but him and Cooper through combined 45% strike rate in the final game. Congratulations Hamish Simpson.
MVP – This kid was an absolute jack of all trades. In fact I am almost certain he played every position and least twice and did so incredibly well. He has a lot of talent and continually improved in every position we put him in. Not only that but he showed an incredible amount of heart and a winning attitude. He was pitching in one of the first games of the season and made slight misjudgement on a fly ball and wore it straight in the teeth. Some time later, a lot of blood dripping through the dugout and on his pants, a trip to the hospital and some seriously bruised gums, he returned like nothing had ever happened. He didn't look scared in any position, under any fly ball or anything. In fact I'm pretty sure he got better and braver. Congratulations on great season and I hope you continue to play baseball – Luke Ryan!
Rookie Live Blue
Coach: Gary Jennings